The project
Presented to the international public in the setting of Montecarlo, Debox was created to conceive and design top-quality garages, combining style and passion for motors in a tailor-made environment.
A relaxing area for recreation and leisure that is transformed into an oasis of design in which Instabilelab intervenes with its wallpapers, carpets and rugs to customise and make these workshops unique with style and dynamism, providing customers with endless customisation possibilities.
A project which demonstrates the versatility of our products, which venture beyond the classic living space to add character and personality to any room. It is no coincidence that Debox's slogan is Change the way you experience your garage. A promise that together we have successfully kept with a total customisation of the space.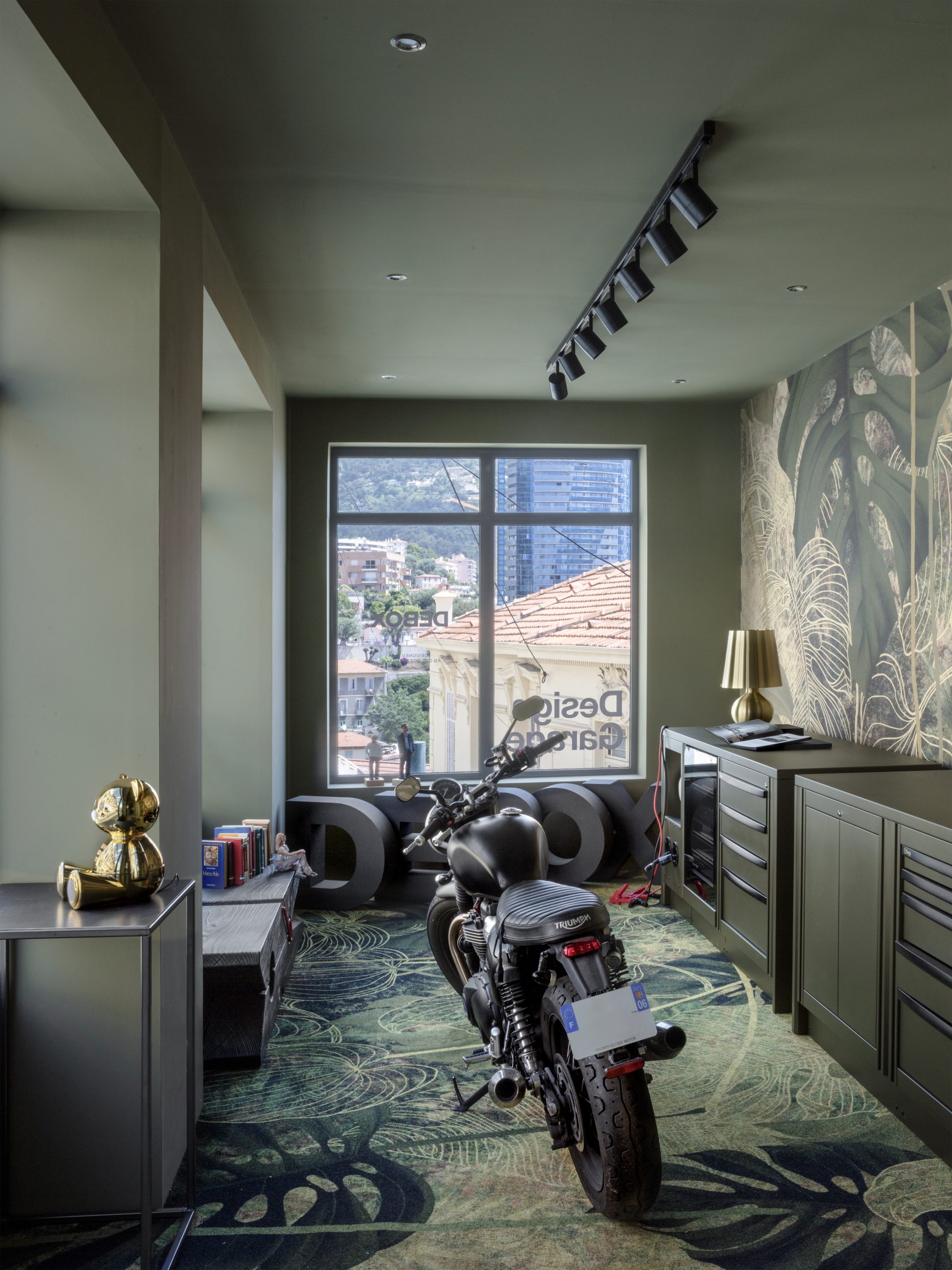 From the carpet to the wallpaper, through the Golden Leaf design which blends luxury and nature, Debox outdoes itself, offering those who choose it a joyful microcosm in which to indulge their passion for motors with irreverence and style.
Products: Golden Leaf, Oronero collection