Projects
Hotel Viktoria, Avelengo (Bolzano), 2022
The project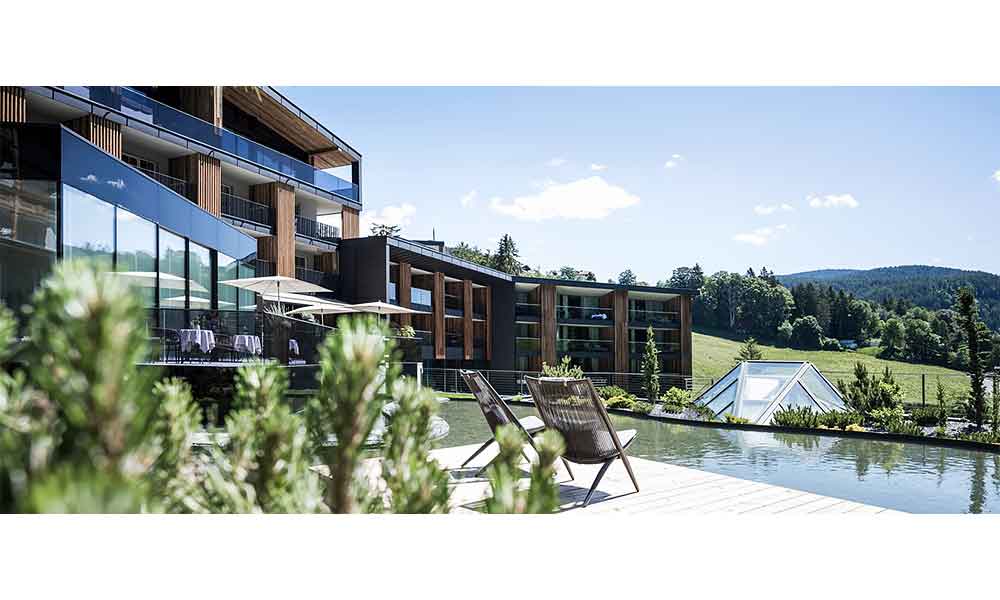 Hygge is an untranslatable Danish word for a feeling of comfort and serenity, experienced when one suddenly feels at home.
And this is exactly the feeling you get when you arrive at Hotel Viktoria: an enchanting place nestled in the forests of Avelengo, in the most unspoilt part of Alto Adige, far from the traffic and chaotic pace of the city.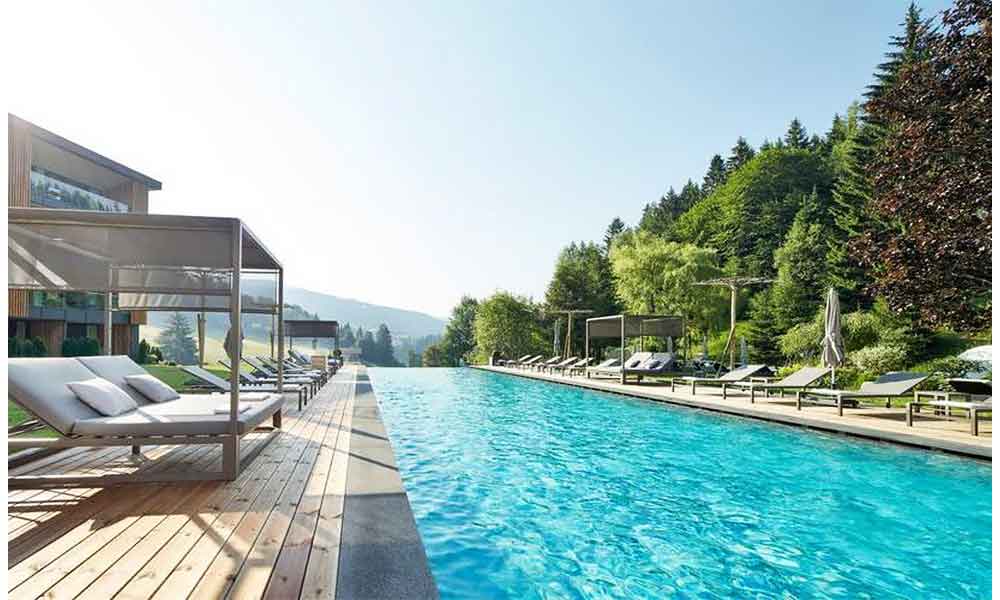 A place that promises to make you fall in love right away, welcoming you with a breathtaking view of nature and its unforgettable colours, and then pampering you with an experience of relaxation, beauty and discovery, amidst fascinating halls, idyllic gardens, relaxing lounges and a year-round heated outdoor pool.
In these surroundings where wood and natural stone celebrate a perfect harmony with the outdoors, Instabilelab has reinvented several communal areas where spending time becomes a panacea for all five senses.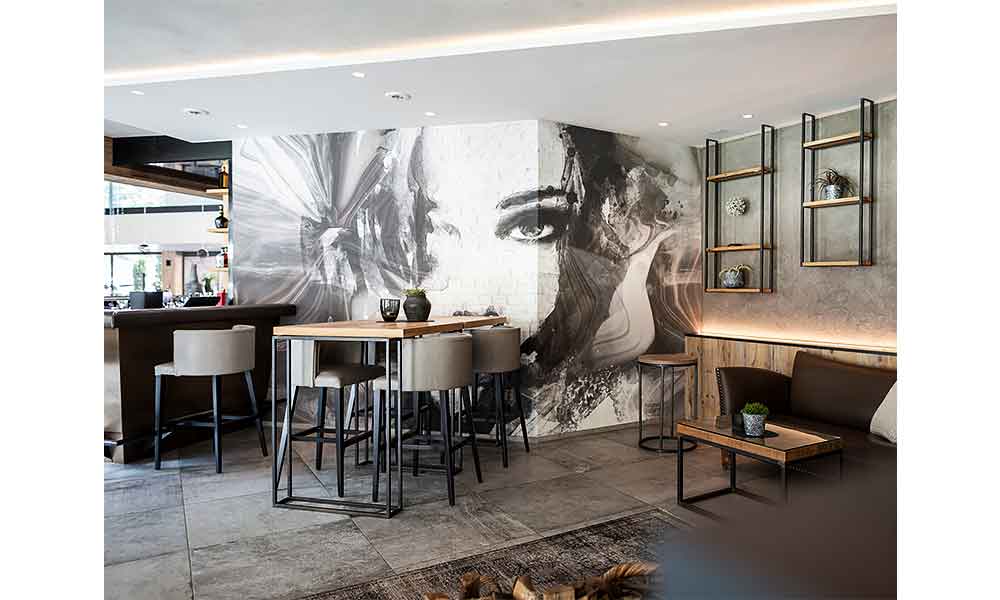 The bar is embellished with Only Face printed wallpaper, a bold and hypnotic look that captivates those who spend time there.
The corridors and stairways lead guests to the beautiful spa area, inviting them to traverse the lush forest of Mirfak, From Below, Amazonia graphics.
The restaurant envelops guests with the floral dynamism of Aged, a print in which nature becomes majestic and surprises man, just like that of Trentino Alto Adige.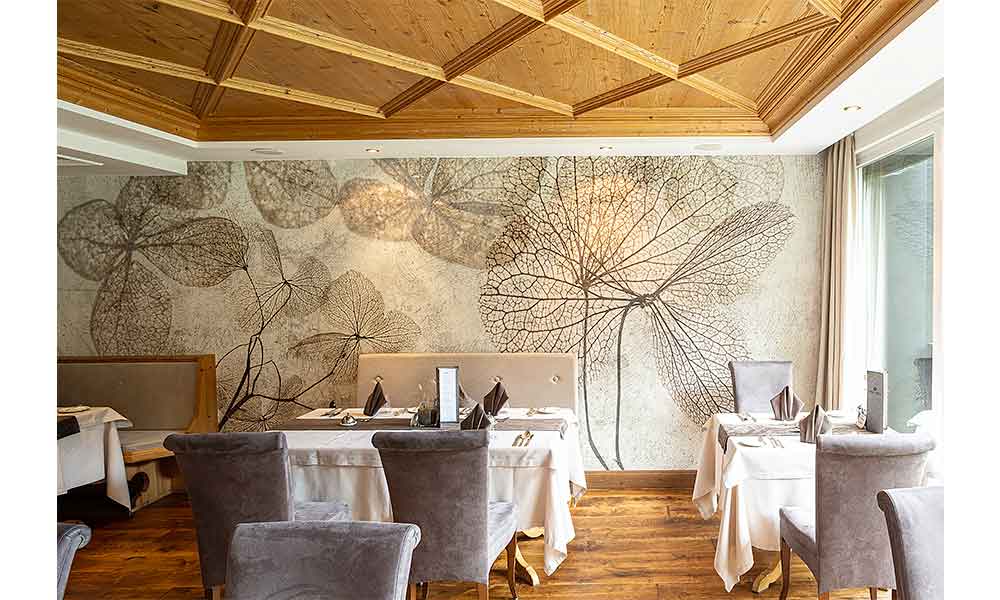 A project designed with a totally customised approach, in which the wallpaper is perfectly tailored to each room, respecting its volumes and design.
Harmony. Calm. Well-being. Peace. The atmosphere of Hotel Viktoria can be described like this: a place where you can devote yourself to the essentials of life.
Products: Only Face 03, Amazonia 01, Mirkaf 01, From Below 01
Credits: Foto Studio 80_©2023   –   ©AlexFilz (Only face)