Projects
La Libella. Merano (Bolzano), 2022
The project
On the Tappeiner promenade in Merano, very close to Bolzano, a small oasis consisting of five elegant Slow Living Suites welcomes those who need to regenerate and slowdown in an intimate, chic and cosy dimension.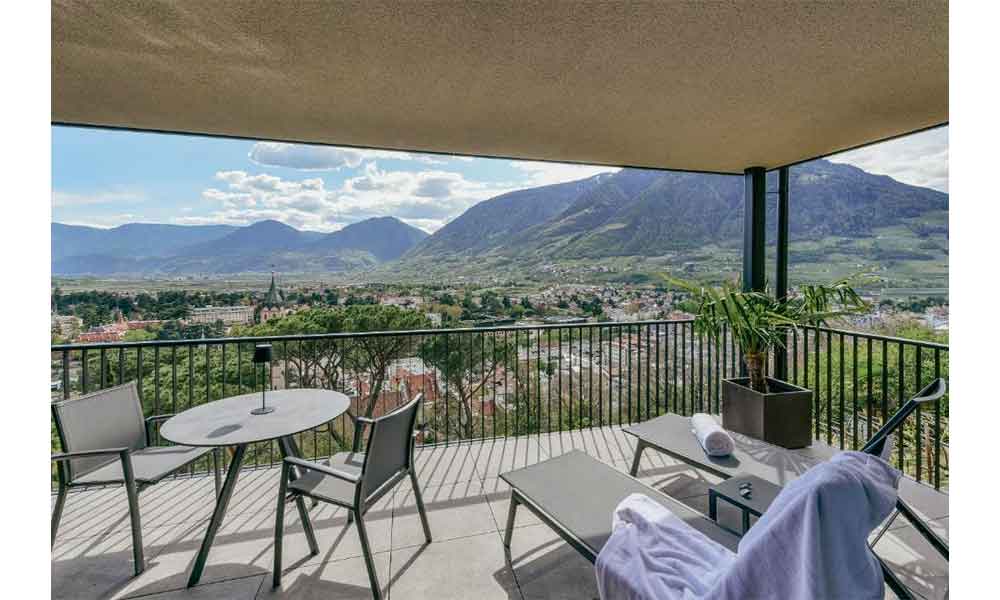 The project is that of a family: Armin and Christiane who, with little Max, have created a place where relaxing and rediscovering every moment becomes the only requirement. A structure conceived with sustainability in mind, to contemplate, experience and respect nature at the same time, through eco-sustainable choices such as heat pumps, photovoltaic panels, water-saving installations and local regional products.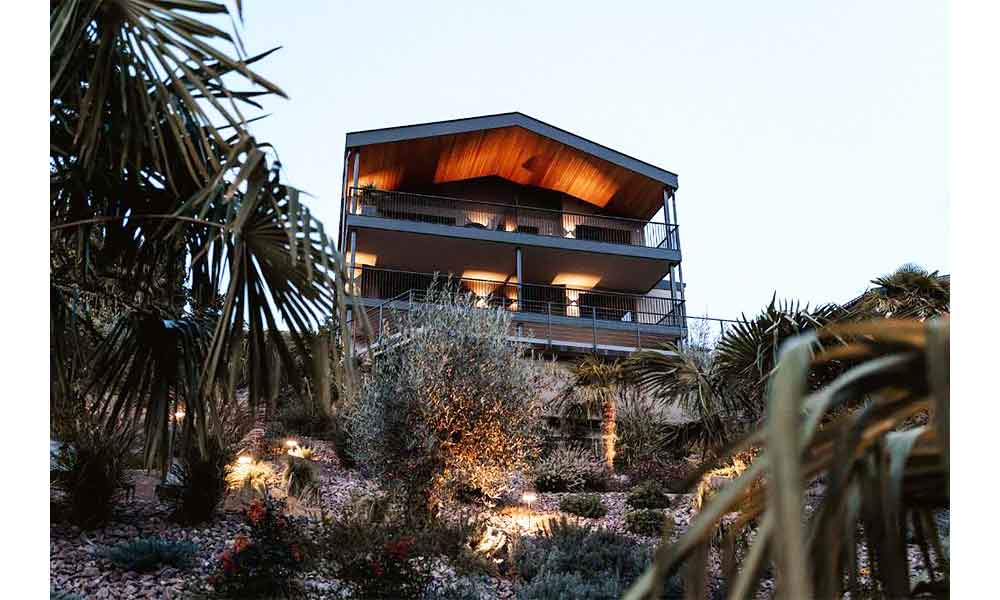 At the Libella you can relax in the park, amidst olive trees, palm trees and fragrant herbs, you can do yoga on the private panoramic terrace, you can discover the flavours and aromas of regional delicacies in the shop and in the local businesses that welcome everyone as if at home.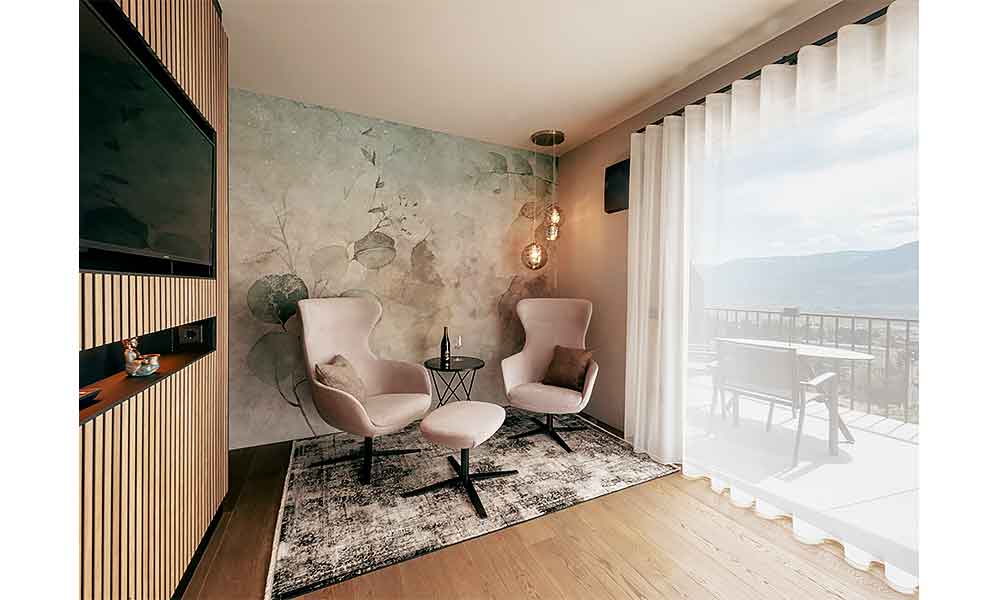 Finally, you can indulge in comfort and positive emotions in the intimate and elegant rooms, embellished by the natural references of the Ginco wallpaper by Instabilelab.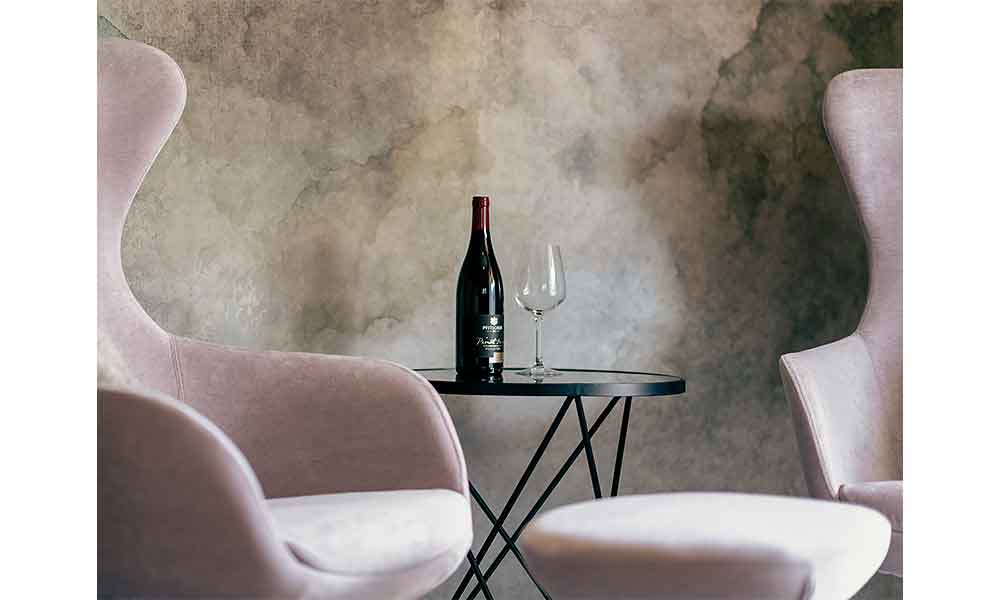 A print chosen for the refined delicacy of its colours and lines, but also for the meaning enclosed in the Ginkgo biloba plant, resilient and beneficial. Just like the charm of La Libella.
The essential is visible to the eyes.
Prodotti: Ginco 01
Credits: Lukas – Hanifle