Projects
Podere Cavaga – Bergamo, 2021
Podere Cavaga. Bergamo, 2021
The project
An agritourism, a wine cellar, an agricultural estate on the shores of Lake Iseo. A place that offers a sensory experience not only of flavour, but also of the spaces that form its backdrop.
Podere Cavaga is a place which explores and promotes a new concept of wellness connected to the harmony between man and nature, respecting it and celebrating it at the same time, in order to preserve and pass on to its guests the tradition of Italian winemaking.
A project in which the beauty of the outdoors and nature resonates in the interiors, from the bedrooms to the bathroom, with Bella and Lavalle wallpapers by Instabilelab, from the Il mezzo mancante and 19 Venti collections respectively.
For the latter, Fibratex was used, a special glass fiber wallpaper designed to cover damp environments and those in contact with water.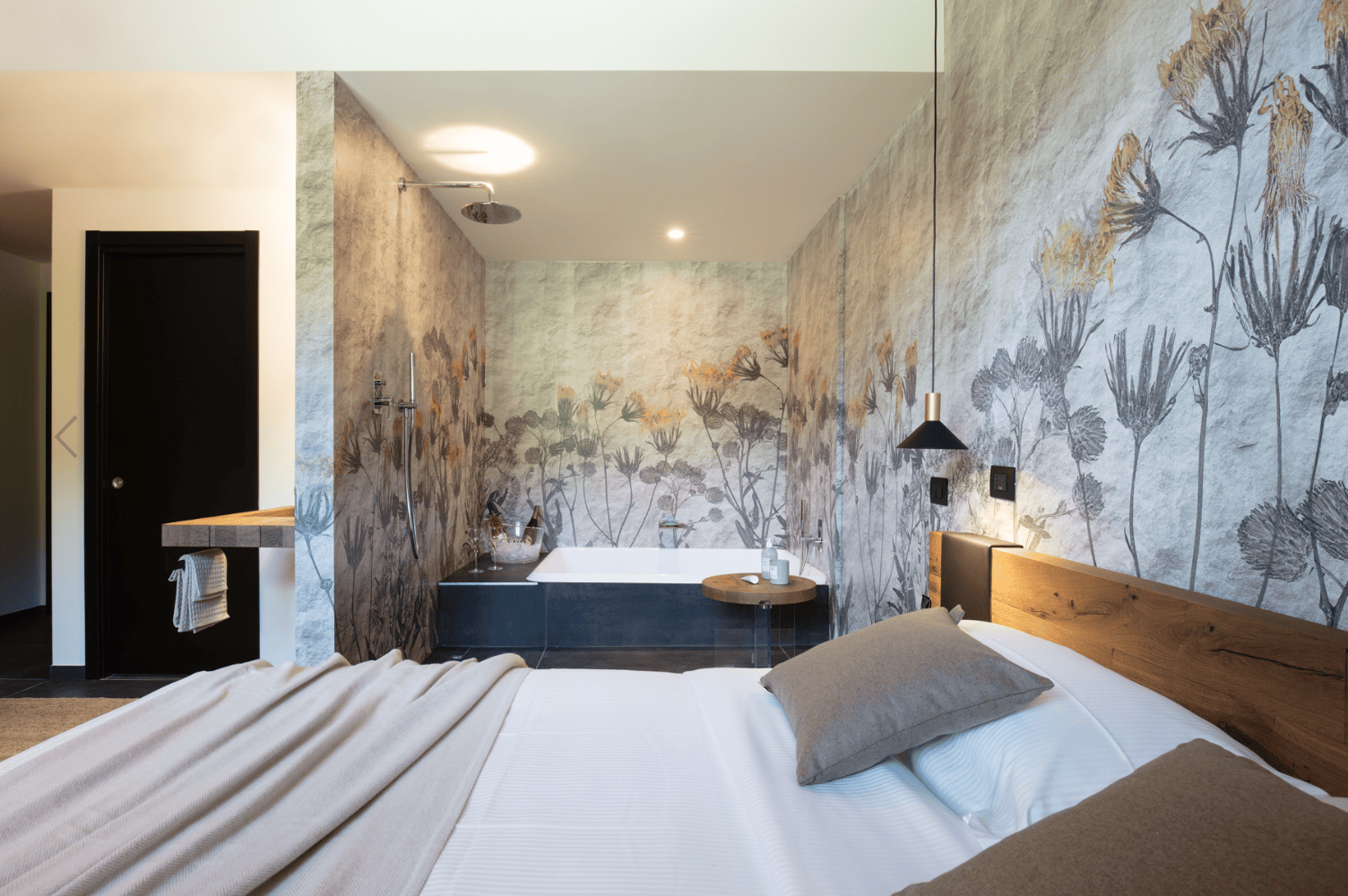 The design is in keeping with the place's philosophy, as a microcosm far from everything yet close to everything, where you can connect with the simplicity of nature without compromising on sophistication. This continuity is also reflected in the styling choices, where every wallpaper is in perfect harmony with the setting, resulting in an immersive and unforgettable atmosphere.
Products: Bella 01, Lavalle 02
Project by: MM Mobilificio Marchetti & LAGOstore Bergamo