Projects
Ideagroup. Cersaie Bologna 2022 and ISH Frankfurt 2023
Ideagroup - Cersaie Bologna 2022 e ISH Francoforte 2023
The project
Ideagroup, one of Italy's leading bathroom furniture manufacturers, has chosen Instabilelab wallpaper to display its products during Cersaie 2022, the International Exhibition of Ceramic Tile and Bathroom Furnishings, and ISH 2023, the trade fair dedicated to the world of bathroom furniture in Frankfurt.
On these occasions, our AGED 02 graphics were applied to fit in perfectly with a furnishing itinerary in which Ideagroup's fine Italian-made materials were able to express themselves through new stylistic inspirations dedicated to everyday well-being. Emotional Path is a concept created by the brand to present the company's news and sophisticated designs to an international public.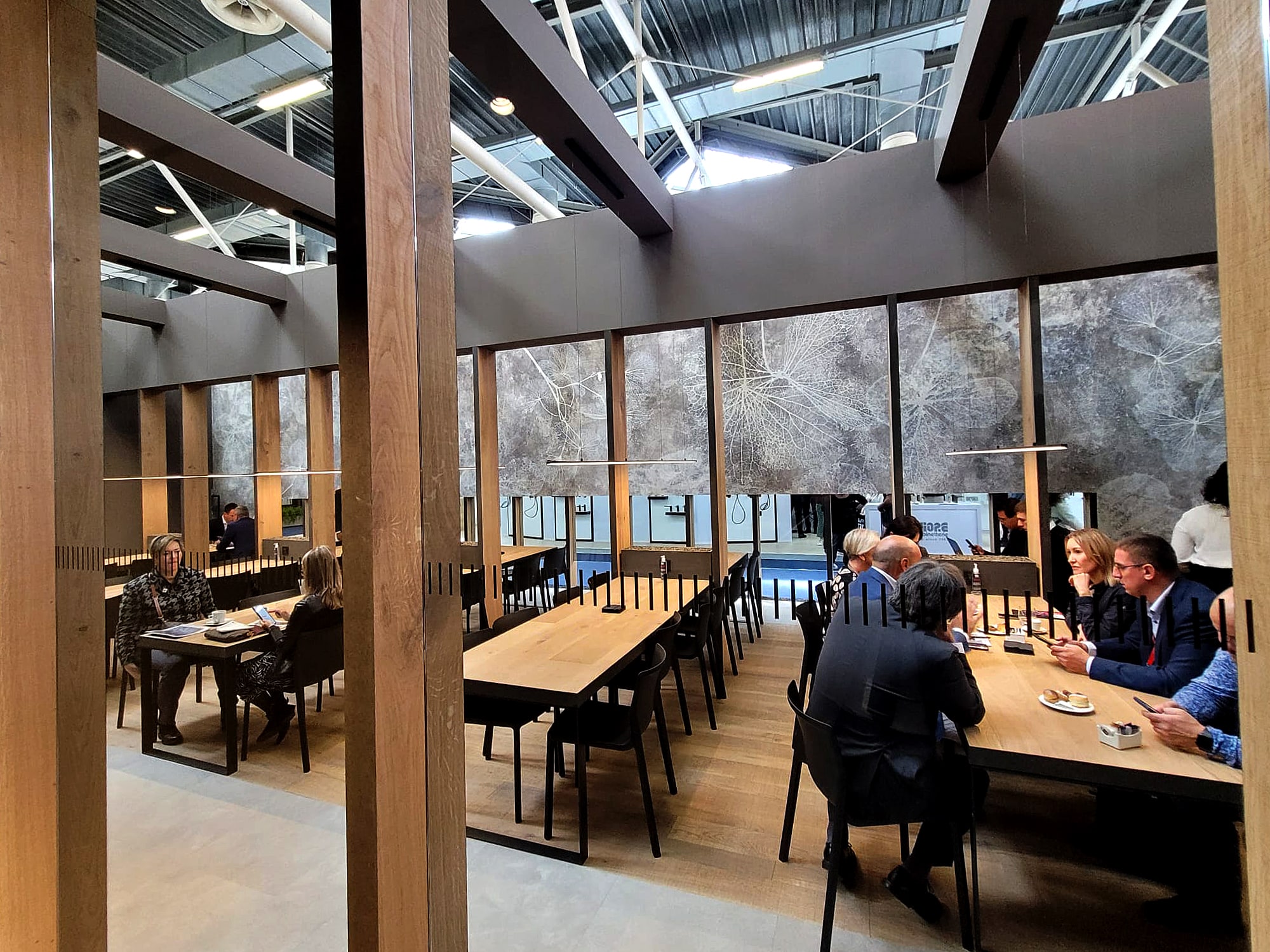 The real stars of these projects are the luxury materials: refined ceramics set against our Fibratex glass fibre wallpapers, specially designed to stand out even in wet environments.
In addition to its trade fair displays, the delicate and evocative Aged design was also used by Ideagroup for its pre-fair communication. This romantic design is the perfect embodiment of the Ideagroup's emotive itineraries.