Projects
Chalet Mirabell – Avelengo (Merano), 2021
The project
"The Spirit of Merano" is how the Mirabell chalet, a gem located in Trentino Alto Adige, introduces itself to its guests. A greeting which translates into unforgettable hospitality, in an exclusive chalet where luxury meets alpine charm, with its open spaces and unspoilt nature.
A place where every detail is designed to make its guests feel pampered, cocooning them in an atmosphere of relaxation and beauty. A bespoke experience, just like the Instabilelab project created for the Mirabell.
A corner of North Italy where the challenge was to highlight the building's aesthetic as well as the sustainable values with which it was built, with respect for the materials selected. The finest woodworkers of Alto Adige took care of the interior finishing and custom-made the luxury furniture and intricate details in solid wood (old fir, stone pine, old oak).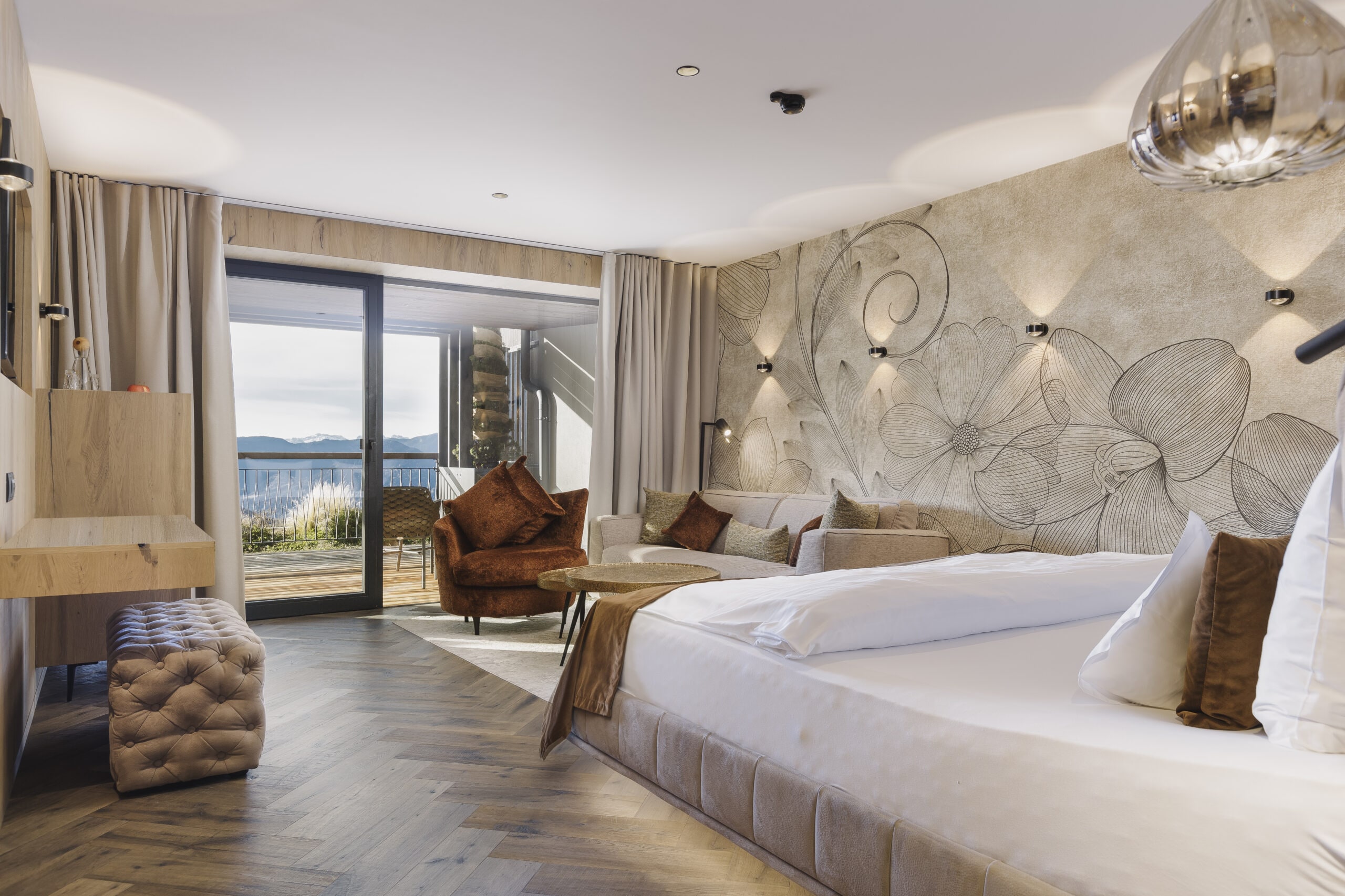 Every space and room was designed to be different, according to the theme, which was emphasised to the fullest. Delicate florals were the common theme chosen to decorate the hotel's spaces, through sophisticated applications which envelop the guests throughout their stay, in both the rooms and in the living areas.
The Custom-Me design approach means that every space is clothed in an atmosphere which communicates with the surrounding nature, becoming dynamic and changeable. Thus the dream of a relaxing stay surrounded by nature becomes a reality even indoors, expressing, as promised, the Spirit of Merano.
Products: Alambra 01 – Lavalle 01 – Violet 03 – Apparent 01 – Old Flowers 02 – Mirfak 01 – Ginco 01